Fishponds - Two story side extension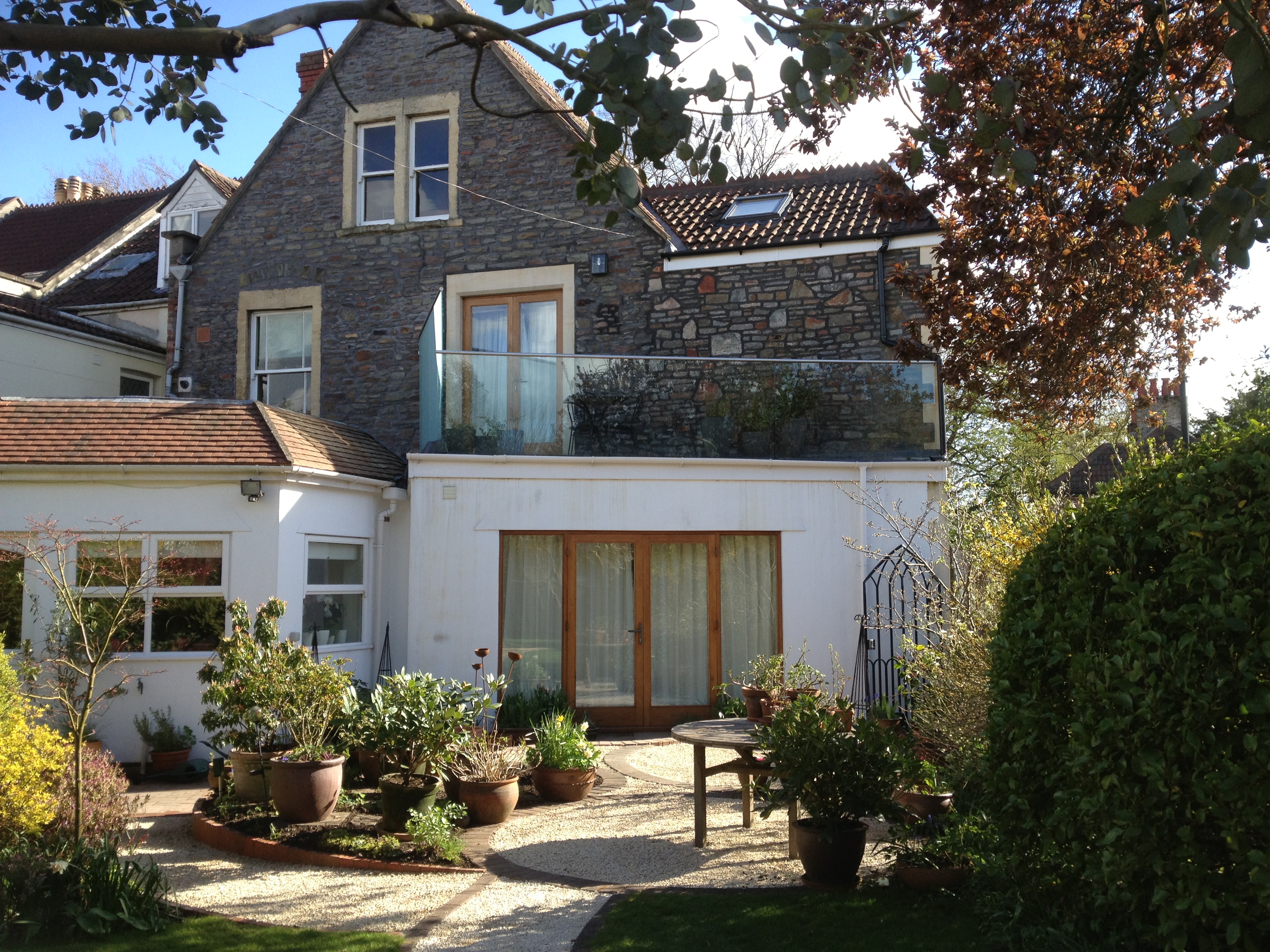 "We have been using Newton Building Services for over 25 years. The company has provided us with a full range of services ranging from refurbishment of rooms, plumbing and electrical jobs and most recently a two story extension to our house. Peter Newton and his team always strive to meet our requirements and specifications in a professional manner. The result leads to a project that is completed to a high standard of workmanship and customer satisfaction."
Alison & Roger - Fishponds
Project required removal of garage, side and rear wall of lounge to enable the digging of foundations for the new extension.

All stone was put aside to construct new outer wall in keeping with conservation regulations.

The extension involved constructing a cavity wall up to ground floor ceiling height with concrete piers to support steel beams which take the load of the back wall and roof structure.

In keeping with the original facade and conservation the external finish required new limestone quoins, heads, window and door surrounds. New stone was used on the side wall up to first floor, above and at the front the original stone was used. On the top of side wall and roof reclaimed tiles were installed. At the rear to match the existing building render was applied with a paint finish.

Internally on the ground floor a cloakroom was constructed with an extended lounge.

On the first floor an en-suite and dressing room were built onto the rear bedroom with the addition of a balcony overlooking the rear garden.