Raglan - Roof and Exterior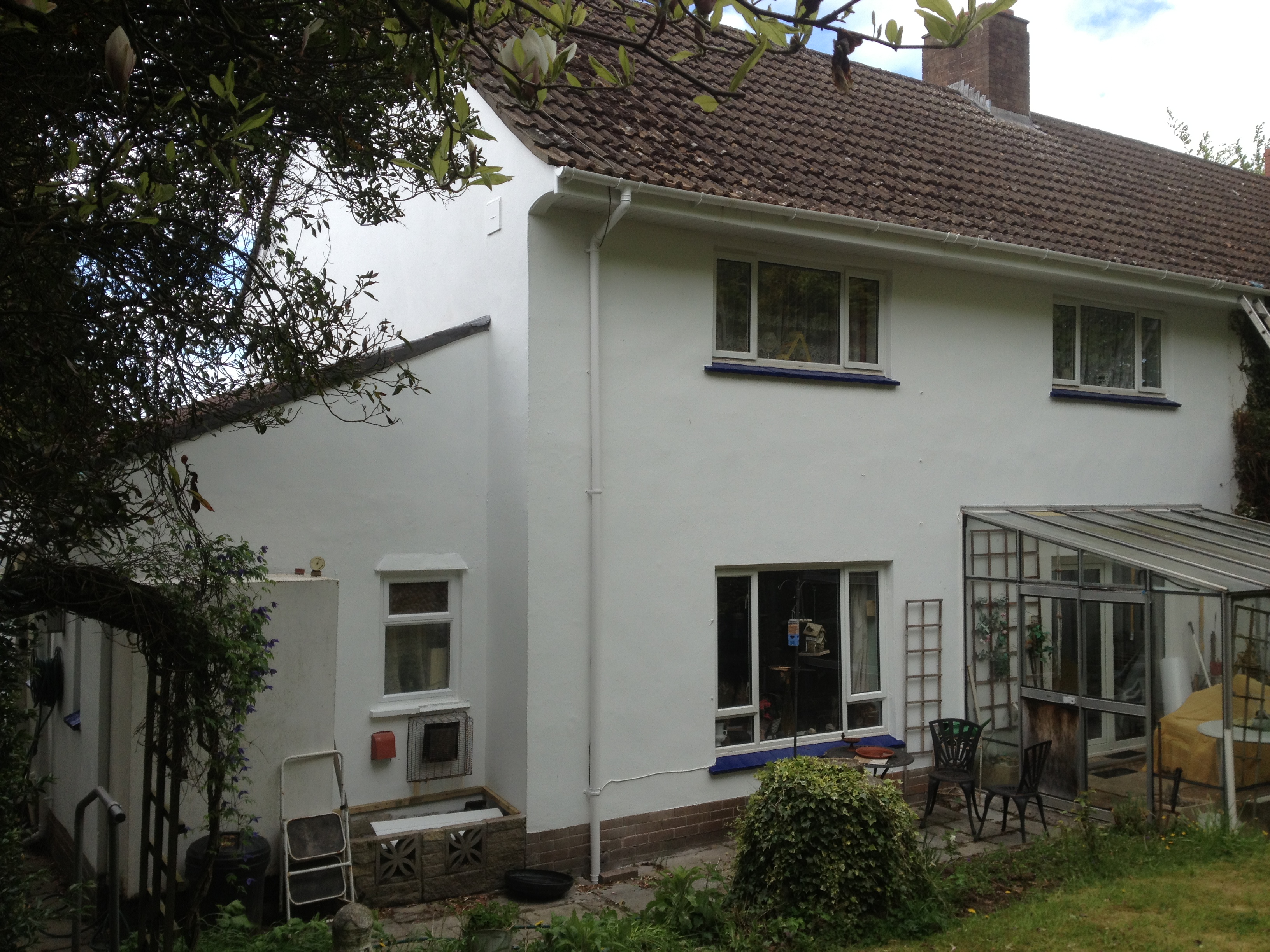 Existing flat roof was suffering from water ingress. Cast iron guttering front and rear of house had defective joints which leaked. External paint on facia boards and masonry was cracked and flaking badly.

Job specification included a new pitch roof, UPVC soffit and fascia boards and complete repainting of external masonry.

Coping stones were removed allowing a timber wall plate to be installed. Against the side of the house, timber was bolted to take the top of the rafters. A hip detail was required at the front of the new roof structure. Breathable felt was installed with battens and concrete interlocking and hip tiles over. A lead flashing was chased into the wall to form a watertight seal between the house and last row of tiles.

Once the original rainwater goods were removed, new Upvc soffits, fascia boards and rainwater goods were installed. All masonry was prepared and two coats of paint were applied.